4-Year Old Talent ZAZA, An Empowered Girl
Written by: Tierra Jai
Sudden rushes of happiness reach my brain when I'm scrolling on my Instagram feed and videos/memes of what always seems like the "cutest child in the world" pops up. There is a certain genuine purity of children that makes everything they do and say a lot more entertaining compared to that of an adult.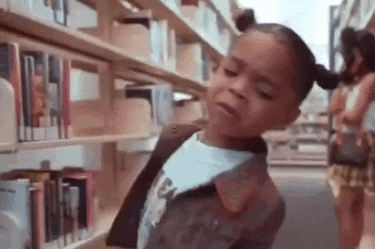 I was blown away when I recently came across ZaZa, a 4-year old girl who dances with passion, fearlessness, and pure loveable energy. I originally discovered ZaZa while coming across her video of her strutting to one of my favorites, 'Lisa Lisa & The Cult Jam'. Watching this young human filled with unapologetic energy ignites an ear to ear smile on my face. She now has a new song, music video, mini-documentary and has visited the Ellen Show! And since most recently, has won the hearts of 1 Million Instagram followers.
The journey of fame isn't an easy one but learning to be your truest self no matter the circumstances is the best bet through it all. I am happy to see people like ZaZa because I remember how it feels to dream as a little girl.
The truth is that as a young girl, you grow up in a world that tells you that you should sit down, wait your turn, speak only when spoken to, and all while at it…wear what other people rather you wear. Then you reach adulthood and the same restrictions linger in the air. SO I SAY….BRING US CHANGE CHILDREN OF THE WORLD! 
ZaZa is an example of what life is like when you set the child within you free. She's shooting for the stars and I am here for it and here in support of all the young girls who are learning to live fearlessly regardless of expectations set by others.
Comment below if you've heard of ZaZa or any other young talents and drop a link!
Thank You for reading and remember to support the expression of one another! Peace!
-Tierra Jai