Well it's about that time to say goodbye to CT101. I will miss this class,  it was pretty amazing after all. From "What is making me happy on the internet" to  "Are memes Art?" to our first domain, and last but not least The Zine Project. Each assignment was fun to do, no doubt about it. It was fun going online looking for images and other stuff to put into a blog post or to create something on Photoshop.
When your first assignment in a class is to make a blog post about what is making you happy on the internet, you can't complain. I know I didn't.
My reaction was more like…..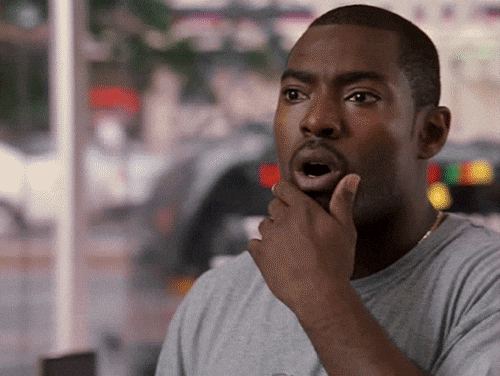 yoooo seriously. wait what? I could get a grade for what is making "me" happy on the net, You lying. Unbelievable!!
Even thought this class was a breeze…..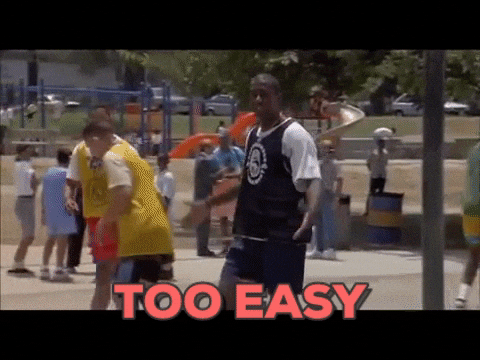 I hate to admit that I didn't get to enjoy this class  as much as everyone else. I was either at work or at school with no free time to do anything, but I manage to get the assignment done somehow. Working a overnight job from 9:30pm – 6:00am whiles having classes from 10am – 6pm isn't ideal at all. I don't recommend it.
I missed a few classes but I was able to follow along at home which is one of the cool parts of this class. Its an online class with an in class time.
I was going to give this its own blog post, but I'll just put it here. since I had to find time out of school to most of the project I had to find an  alternative to Photoshop.
And I find this site recently it literally look like Photoshop freephototool.com
It has all of the Photoshop function that you needed in this class in a web browser free and you don't have to download anything. you can even use your .psd file here. I used it to make the optional project.
I turned this Hawaii travel  poster…
into…
I couldn't leave this class without doing one last project now that I have the time for it. After using Photoshop for a while now, this took 2 minutes to complete. It didn't take that much to alter either. All I did was add a shape to block out the the word Hawaii and I added my own text over it, simple right?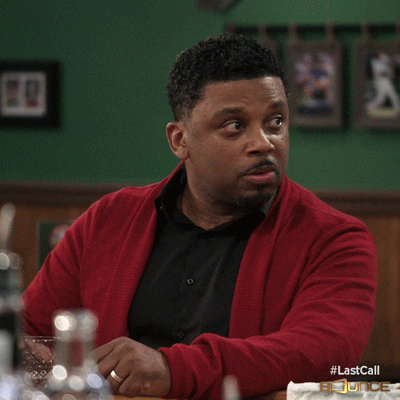 The most challenging project for me was the Zine Project, and well that was the biggest project  we had all semester and honestly I wasn't at all feeling creative. I started over so many times, my final product actually came unconsciously to me.
I managed to find some free time to go to the lab, and one of my friends was there just talking and distracting me from getting this done. I was on Pixabay.com  where I could get images that I could alter without copy right  issues and whiles being distracted I was just downloaded random stuff and embedded it into Photoshop.
I was able to work it into this.
The little text at the bottom right says "This is not a reflection of a city, it is just what your mind decided you wanted to see" honestly I wanted people to think real hard when they read it. My goal is for people to see beyond what I put in plain sight, because this image has a lot of things in it.
Before I talk about the last thing which was making my own website, just a few Honorable mentions.
The gif portrait project, making my own gif was cool that I made two. This random dude I found on the internet. I made him look cool.
and  one of the former president Barrack Obama. He's already cool so all I did was make him look cooler.
The next Honorable mention was creating a meme about ct101 I don't believe I posted it, but its in the Meme Gallery & Exhibition
This was the meme I Submitted, I think its funny. This project was fun and funny.
Talking about memes this was my favorite meme that was apart from the "are memes art ?" project
I'm always late to work and even when i'm early i'm late.
oh by the way the answer is yes, memes are art.
This is not the first time, I've had a domain. This is the second time having a kareemenniss.com 
The first one was build from scratch using html and CSS  and a little bit of java script and some bootstrap. I had to buy my own domain and didn't renew it so I lost the domain, but now I have the domain name again for free thanks to this class.
This may not be my first time having a domain, but it's the first I've ever use word press to make my own.
It was fun finding stuff to post on my website. I started with a goal to talk about more than music, but I ended up having it being about the music I make and what I found interesting about it.
So I changed the so added the sub tittle to my website to be
Kareemenniss.com                                                                                                                Entertaining the world of music
The image I have there as one of the background,  I made it in CT160 User Experience Design which focus more on using Photoshop an other Photoshop like program.
My website looks good the way it is right now, but i'm sure if I had the time to during the semester I would have made it look more amazing.  When I have time I will keep updating my website adding more and more of my performances and other music stuff to it.
This class is amazing, I learned a lot from it. I never knew that giphy.com existed, but now I do and it's something that I use now to get some cool gifs. Lets not forget about imgur.com too. It was amazing learning to make my own gif and converting videos into gifs. Learning to make a website was great too, and having full control over what I post on it was even better. There was some struggle with making updates to my website like adding videos was tough if i regularly put them on the site it will make people download it to first to watch it,  but I didn't want that. So I had to upload it to YouTube first which took a while then embed it into my site.
I believed I worked really hard in this class and to me I believe I deserved an "A" this class was amazing so I deserve an Amazing grade. right?
This class was great. and as always all good things must come to an end.
I don't have a video to put in here that pertains to this,, but since it is the holiday season I did do a performance at school for the tree lighting ceremony.
this is one of the song we played you could check the rest out on my website