I'm honestly happy that I made communication technology as my minor. I say this is because CT 101 is probably my favorite class I've took since I started college. I felt a bit uneasy at first, being that I didn't know what to expect and wasn't really sure what I was going to do with my life, but after this semester I feel more confident about myself and my goals. Despite the sudden lock-down, I had the most fun this semester out of my now 2 years of college with this semester being my most favorite so far. I'm also happy to say I can confidently say that I deserve an A+ in this class.
Throughout the class I learned how to do fun stuff like make memes, Gifs, and how to use Photoshop but also about the in's and out's of making a website and how it works. Most importantly we learned about how these skills overlap and can help a person create a business based on a passion they may have.
For the first few weeks of class we kept things simple and made some memes and Gifs,with these being some of my first.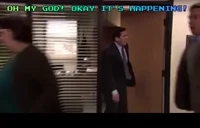 Looking back I can really see how much better I've gotten at this. I now have some "contrast" between my work, which is something important that our professor taught us. Something that surprised me actually is that I like making Gifs more than I do making memes, despite the fact that I enjoy memes more than I do Gifs. I guess it's just me being my weird self. Doesn't really matter though because I've gotten so much better at doing both that I started making some for my friends and send them in group chats all the time now. This is one I made for one of my friends, who likes "The Joker", for her birthday as sorta of an inside joke.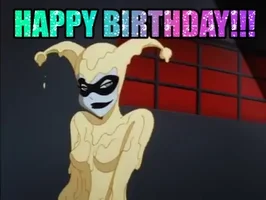 Me Pulling up to the Chat with Memes/Gifs: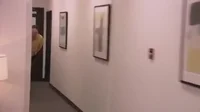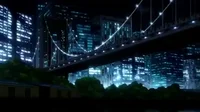 When the time came for us to make our website I was again uneasy but excited nonetheless because I knew I could do it so long as I toke my time with it. I first had to register a domain name,which was the easy part. Customizing it however was the most complicated and time consuming part. But it was the most fun. After hours of figuring out what does what on my website I finally have a layout that I am happy with.
I don't really have anything up there up because I've been busying with my other assignments. But I do wanna use it as a medium of sorts for my interests, including voice acting. The first thing I'm planning on doing is a sort of dub for this image I photoshopped that I already put on my website as a post.
If this seems familiar that's because it should. Its a scene from "The Suite Life of Zack & Cody" but with Vegeta's and Bulla's face where Mr. Moseby's and London's face should be. I planning on doing a voice over of this scene with these characters. But before I do that I gotta get more comfortable with my website, which I'm planning on keeping and working on as much as I can.
Overall I think that this is an amazing class that helped me learn about myself. I also really liked how the class was structured.  I liked how I could go always go back and change things or improve on things if I wanted as well as the fact that it didn't really feel like work. I had fun figuring out the little things that made my posts, website, Photoshop skills, etc. even better. A perfect example of this is the panoramic picture I toke with my group. It toke a while but we were able to figure it out and make it look good.
Even when I was making this post I figured out some things I didn't know before that will help me with my own website. I am definitely going to recommend this class to my friends or anyone who is looking for fun class that can help them with a passion of theirs.
Me Missing CT 101:
Me Sad That I have to Move On: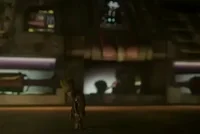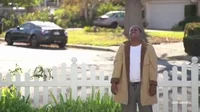 Me Excited About My Future: