When I first heard that we were transitioning to online classes I was like–>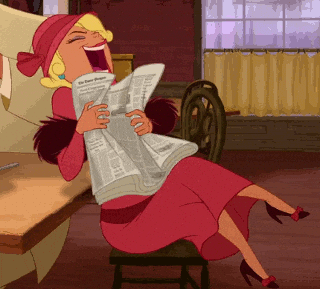 But, then I quickly realized is doing a class at home Is impossible. For me at least. I was already a procrastinator and the online class forced me to become an even better procrastinator. I currently stressed out because I have so much work I haven't done and it's due in a couple of days. So I might be failing all my classes or get a really bad grade in them because I would be rushing and most-likely make mistakes.
Other than me stressing out about classwork. I'm also an essential worker at CVS Pharmacy.  Which is also stressing me out because customers been driving me crazy.
My sleep schedule is all the way off. I'm up really late and wake up at about 3 o'clock in the afternoon. Going back on why online classes aren't good because I literally miss all my classes because I wake up so late.
Well, I hope everyone else had a better semester than me. I really enjoyed this class. when we were meeting in person once a week.