In the case with the remake of the cover album Kind of Bloop.  In this case this person made a  tribute to Miles Davis' Kind of Blue. And wanted to remake the album cover in pixelated form.
This is the original album versus the pixelated version.=====>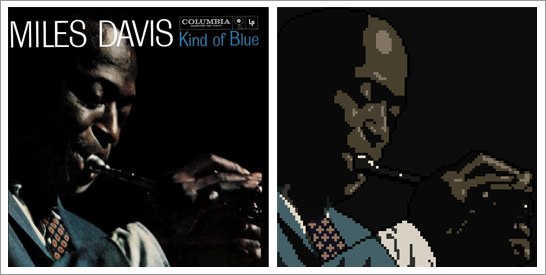 To a normal person we'll look at the photo and say there is nothing wrong with taking this cover art and remixing it to your liking to pay tribute to the artist. But this person was contacted by attorneys that he had broke the copyright law of infriding Jay Maisel(the photographer of the original photo)illustration of the album cover. The person had settled and paid 32,000 and wasn't able to use the cover again.
I honestly didn't see a problem with it because it seems like it would because yes it's the same image but it's changed in a particular way. Which makes it unique. And also, it was contributed towards this album.