So like it took a lot for me to finally convince myself to sit down and take a look at this assignment. After looking at how other students did it, it made me understand the assignment better. So let's do this.

So I started looking through the DS106 repository (I think that's what its called at least) and decided this would be easy for me to do. Since there are a few concerts I want to go to but can't cause I'm broke I guess I'll just be there in photoshop. But man I was very much looking forward to going to the Melanie Martinez k-12 tour this summer and The Hella Mega Tour since I love green day and Fall Out Boys is pretty alright.
Besides this assignment falls within my skills since I started exploring digital arts more and graphic designs this semester. I didn't really use photoshop for this but this task is easy to do in many ways. Also, this is actually a twenty-one pilots concert because I love them so much and I couldn't find a better background for Melanie Martinez.
Something that I would like to learn to do is voice manipulation of Trump to makes memes of him saying stuff or even singing. I see a lot of these videos on Facebook and youtube and I find it interesting and wonder what the process is. So it would be pretty cool to learn to do one. In order to learn this Id have to learn how to manipulate audios from videos using audio software.
Now for the rest of the semester I do wanna work on making memes and I also have some ideas for gifs I wanna make from youtube videos. I think memes are really important and it keeps my sanity in check and helps me express my feelings and emotions in ways I could never do with my own words. I think we should do at least 1 or 2 tasks from each category this semester because it will teach us how to do so many skills, and maybe people will find a new hobby through this exploration. I sure love learning new things so I'd love to do that very much. But if I'm doing it by myself and not as a class I might not have the motivation to do it.
I just really wanna go to the k-12 concert, why am I so broke.:,(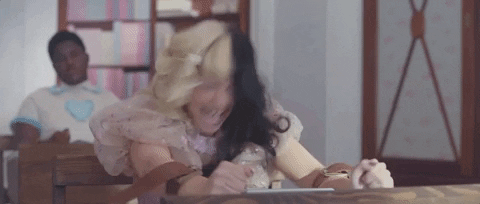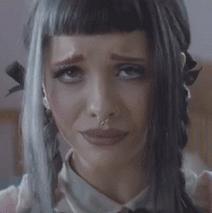 Here are 3 more songs I've been listening to lately(this time its k-12 because I mentioned it in the post) :