This process was by-far one of the most challenging projects I have ever done in my life. I was so nervous and frustrated I struggled with the outlining and the cropping of the horse. Then I had to focus on blurring out the harsh lines. I also struggled with placing the horse onto the magical background. That picture took me approximately 4 hours to create. YES!! four hours.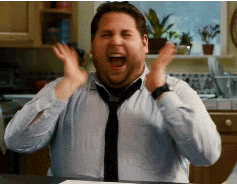 (That feeling once i finished the first image)
The other two photos were easier to create once i got the hang of the tools in Adobe Photoshop. The hand and phone were easier to transform onto the background as well as the orange moon, the alien lady, and the lightning zap onto the other image. Although I still struggled with blurring away the harsh lines.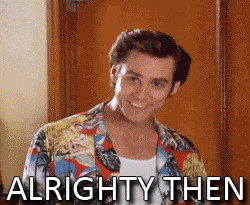 (OK i'm getting the hang of this)
However, despite the horrible process I am so happy with the outcome. I played around with the colors of both of these images as well as the definition and depth of the photos. I  was able to cut out the items using the polygonal lasso tool then I selected the brush tool to blur away the harsh lines,  then copied the tree image and paste it to a blank layer and I copied the horse image and pasted it onto the same layer. The same steps were also used and applied with the other two images. It took a lot of trial and error but I eventually did it!! Yay!! 🙂