For CT 101, our class is participating in the GIF portrait project where we make our own gif's using Adobe Photoshop and Giphy. After playing around with the different features on Photoshop I was able to export the 3 images I used to Giphy to bring the gif portrait together.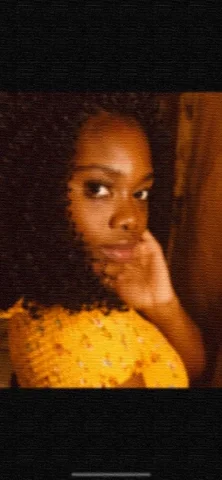 For the first picture I played around with a few filters that Photoshop had to offer. I chose this one because of the grainy effect that it added to the picture. It was giving off a more vintage look which is what I was going for.  I also played around with the focus and blur of the background and some parts of my face.
With the second  picture I was aiming more to create an optical illusion. For this photo I created 3 layers and placed them on top of one another but making sure the eyes were a few inches apart. I was able to create my blurry "masterpiece" yet still maintaining the grainy look.
Lastly for the third image my best friend Kayla was the who picked this filter out for me.  I was having some trouble trying to determine what filter I wanted to use for the last image. After clicking on almost all filters offered by Photoshop, she stopped me and said this was the best one she had seen out of the bunch. It makes the image look more animated and the way the black and white contrast outlines by facial features.
Overall I enjoyed this project because it allowed me to tap into my creative side and see what I was capable of creating.