This week in CT101, we learned about Photoshop a bit. Last week, when I had used Photoshop to make my meme, I thought it was really easy. This week it felt like the hardest thing ever! Professor Seslow showed us an example of a visual design called "layering" and when I tried to recreate my own image, it seemed like Photoshop knew how to do everything besides what I actually wanted it to do. I got frustrated and decided to email myself ideas to try again at another time when I felt like I was ready to revisit this assignment and try to navigate my way through the program and learn how to use it correctly. Unfortunately, I won't be able to have time to try to figure out Photoshop until I come back to class again. My family and I have to go away to Canada, so I'll be missing our next CT 101 class.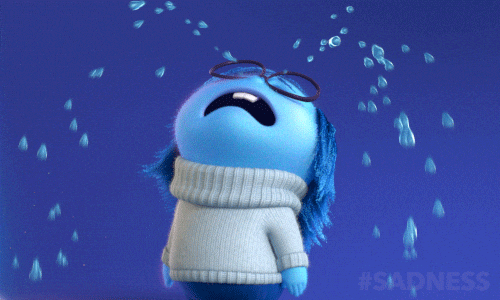 I still had to do the assignment though! I don't have the Photoshop program on my laptop at home, and I wasn't able to visit the lab this week, so I improvised! I used this collage maker on this website called BeFunky. It was quick and easy to use, I made my collage in about 5 minutes max.
From the DS106 Assignment Bank, I decided to do the "Places of Peace" assignment. For this prompt, I had to "create a collage of photos with all of your favorite spots where you feel relaxed or at peace. This should include at least four photos and can be places on-campus, at home, or maybe a spot you found while traveling. Then post the college to twitter."
These are some of the places I've gone to in NYC within the last year. I realized that I am most at peace when I am in the city or just chilling by the water. I didn't even realize a lot of my adventures end up being somewhere by the water. I think all of these were also "first time" adventures for me too.
The first picture in the top left-hand corner is from when my friend, Trisha, and I went to the Pepsi-Cola sign in Long Island City over the summer. That day was a lot of fun. We just hung out by the water, impulsively got on the ferry, went to Roosevelt Island, then got on the tram to go into the city. This day was full of exploration, discovery, curiosity and about three Thai Iced Teas.
The picture below it, on the bottom left-hand corner is from when my friend, Karen, and I went to Governor's Island. This was both of our first times going there. Everything was amazing about this trip- the boat ride there, the island itself, the mini-golf, zip-lining, and the big mountain I'm sitting on. We spent most of the day trying to find these big slides that we had heard about, but even on top of the mountain we couldn't see them. Nonetheless, we had a great time having new experiences.
The picture in the center, to the right of Governor's Island, is a picture I took the other day when I went to the city. Karen and I had to go to MOMA for an art assignment for one of her classes. On our way back to the train, we were walking past  these trees with pretty lights on them. I thought the trees and the buildings being lit up just as the sun was setting was a beautiful sight. So I took a picture.
The two pictures on the right are both from Astoria Park. I can't remember if that was my first time going there, but I know it was my first time sitting on the rocks in the water. I went with Karen, and our other friend Anupaa. I think we went to the park impulsively too. We had gone to the Museum of Moving Image, then took forever to find a restaurant until we finally settled for Applebee's, then decided to Uber to the park. We had a lot of fun climbing on the rocks, soaking our feet, and taking pictures.
Overall, this collage brings me a lot of joy. It's not just a compilation of places of where I felt the most peaceful but it's also a reminder of some of the best memories I made in the last year. I hope this summer, I can explore even more than I did last summer.