How could I not start off my morning waking up to Power 105.1? Every morning, I have my Alexa set up to wake me up with Power 105.1.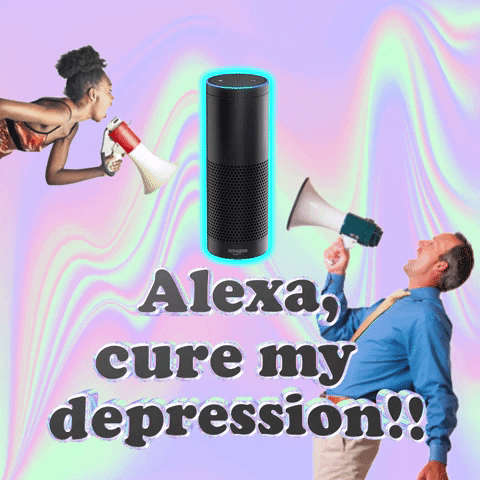 Specifically, I listen to Power 105.1 so I can listen to The Breakfast Club. This always starts off my day in a positive way. It is one of the many things on the internet that makes me happy.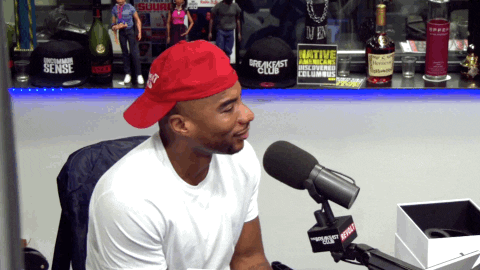 Then there's always the other side of the morning for me…not so exciting. Which, unfortunately, Alexa cannot help me with!!
This artwork is based off a comic art couple. I follow them on the internet and Yehuda Devir always manages to make comics that I can relate to. Yehuda bases his art off of him and his wife, Maya Devir. If anyone is interested their website is https://www.yehudadevir.com/. Its always a pleasure to find awesome artwork and it makes me truly happy!
On the other hand, even though Alexa can't help my face situation in the morning…makeup videos on the internet surely can :). Conveniently, another thing on the internet that makes me happy is makeup Facebook/Instagram lives! Specifically, I enjoy watching LesDoMakeup. She does not only help me learn how to do my makeup but she has such a great personality that it always has me glued to watch her!
I love her so much.  All of Les's lives have me like… Finally, the one thing on the internet that makes me the happiest is MUSIC. I love listening to a wide variety of music, from Childish Gambino to Adele. There are no limitations to great music! The best part is when your favorite artist covers one of your favorite songs. It is absolutely heaven to listen to. In the video below, you can share the pleasure to hear true beauty.
 Thanks for reading and sharing my love for the internet with me <3.