When I first entered this class I thought it was going to be hard. I thought it was going to be hard because I was never good with computers. However, when the professor started talking more about the class and explaining the program step by step I started to understand it a little more. I felt better when he gave an intro to the class and when he shared his own experiences as a student.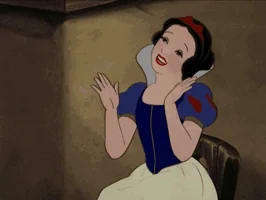 When he showed us a couple of websites to create our own gifs I started having many great ideas. I started thinking of music videos and bloggers, who would make a good gif. The first gif I created was from Lana del Ray's song Young and beautiful. I created this Gif because the topic I was writing about was glam and beauty.
I really loved creating it. It took me like 10 minutes to choose a section of the video and to shorten it. The next gif I created was of a makeup video. The makeup video blogger is Nikkie. She has a youtube channel called Nikkie tutorials, where she does reviews of beauty products.
Overall, I enjoyed making these Gifs by copying url links. It wasn't hard as I thought it would be. I'm exited to create many more in this class.