If I could have pressed a "Destruct Now" button I would have pressed it on Thursday's class. I want to get this Photoshop thing going, but I feel like it's not agreeing with me. I believe the software is amazing and has endless potential. I can't even imagine some of the possibilities with this software.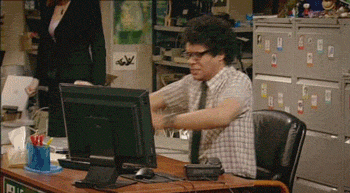 Sheesh! It's so tedious for me.  It is giving me a lot more of a hard time than I expected.  It kinda sucks for me because it makes me less interested in it.  But damn it's so good! I would have liked to give a brief tutorial on our portrait project, but it would end up setting the class back 5 years.
I can probably go on forever about how I can't get it going or about how this sucks and all that.. but I won't.  Instead, let me mention the portrait photo I chose for our class project.
Mr. Edward Snowden.
He is an amazing activist, whistle-blower, and a former CIA employee who leaked classified NSA documents about surveillance of the American people.  The most common response to government surveillance of the people is "I have nothing to hide".  I don't think that's the right attitude for this kind of stuff.  We have a right to privacy and we need to be pursuant in upholding that.  The change from privacy to total transparency is progressing constantly.  Most of us accept this in exchange for convenience, but when will we realize it wasn't the right move? When will it be too late to do anything about it? A lot of us have become credulous towards the major issues we face.
I wanted to choose Edward Snowden because I feel more people should know who he is and what he did/is doing for billions of people and not expecting gratitude in return.  I feel he is a genuine person and admire the way he put himself in a tough position and risked many things to expose the unethical practices of the NSA.  Thank you very much.
Check out this YouTube video from VICE called "State of Surveillance" interviewing Mr. Snowden.  It's about 25 minutes and it covers a lot.  It's worth a watch.
Also, ever heard of Wikileaks? Check out this link too.  What this non-profit website does is expose secret and classified information of the  government via anonymous sources. It was founded by Julian Assange.  You can be surprised on what you can come across with some browsing.  #STAYWOKE