Okay, here it goes…
lets start with the Hit television show  we all know as Friends.
The next thing that makes me happy is R5. They have been my favorite band since September 2012. (they have formed in the year 2009 by the way)
I love their silliness…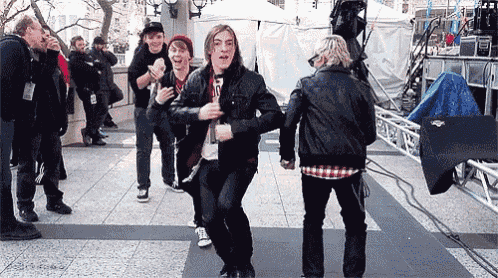 On June 10,2014 I have went to their concert in NYC and to be honest,it still makes me happy when I think about  it till this very day 🙂 That experience I will remember for a lifetime!
They have grown so much over the years and have taught me so much,but the best part that I get to say when it will be time to say goodbye would be that, I was glad to experience it all from the very beginning.