My experience in CT so far has been interesting. There have been good days and bad days, when the work and the content of the work is considered. When I began searching for reaction gifs to express my feelings towards the class thus far, there was only one face that came to mind: Alec Lightwood. Played by Matt Daddario, Alec is a character on the Freeform show called Shadowhunters; Daddario is known for his priceless facial expressions as the character. I could not find any GIFs that I liked, so I decided to make a bunch myself.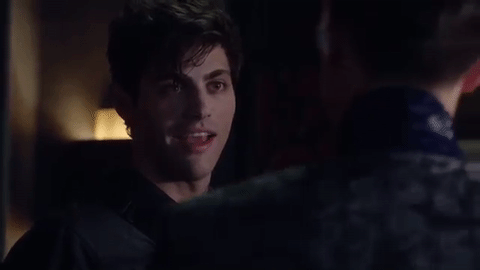 My initial reaction to the class was good. I was excited, eager to get to work. I am familiar with computers and the internet, and how they work. I was excited to dive into the class and get started…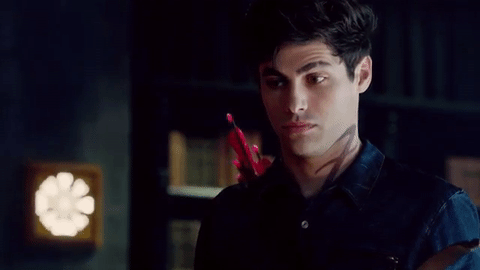 Until I figured out that I'd try to go above and beyond with my posts, more specifically, my "making me happy" post, titled Halcyon Days. From the moment I started to type up that post, I knew that it meant a lot to me, and that I'd try my best to make it great with the skill set I currently possess.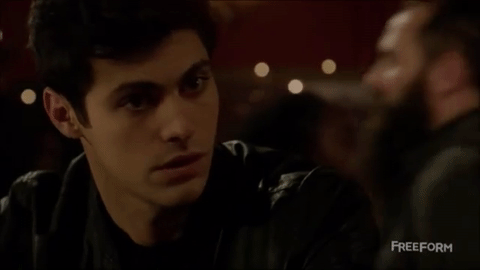 This is exactly how I felt as I was writing the Halcyon Days post. I had written my commentary about how I felt towards the blogging site Tumblr, and I was torn on how to visually show why I loved the site. I took the time to message Professor Seslow about it, and still, I was torn. Quite honestly, though, I was shook.
Fast forward to February 14th, Valentine's Day. I'd shown up a little late to class, nonetheless ready to work. After a while, Professor Seslow came over to help me learn how to embed my tumblr blog into my post, which is the issue I had messaged him about beforehand. He knew exactly what to do, and sat down to assist me. Should've been easy, right?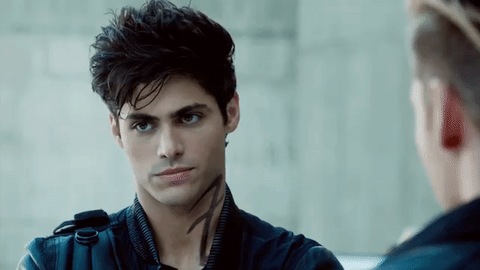 Wrong. Professor Seslow and I worked on the coding for the embed. We did about three or four different versions of it, and nothing was working. Nothing at all. It's safe to say that we were both a bit frustrated; Professor didn't understand why it wasn't working when it always had. I was just confused and, to be honest, a little angry. I am not quick to lose my patience, especially when it comes to things technology related. I am familiar with the struggles of technology, and I know that there is always a solution. I know that sometimes you just have to calm down and figure it out, but in that moment, I was internally exploding. I wanted to leave.
Professor Seslow came to the rescue, though, with the answer; on his end of our class site, he has most, if not all of us, listed as Authors. He thought that if he switched my listing from Author to Editor, I'd be able to do the embed.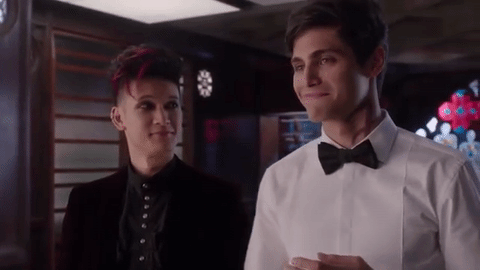 And that is exactly what happened. In the end, I was able to do the embed, and I was very happy about it. I left class that day both significantly less stressed and with a finished post.
All in all, one bad day does not equate to a bad course. I am still just as excited for the class. I'm even excited to run into similar issues that I had with Halcyon Days, which sounds nuts, but if you never run into problems, how will you ever learn anything? I'm excited to run into problems and get frustrated about it, just so I can feel the satisfaction of learning how to fix the problem and make my work better.