Movie goers waited outside of Regal Atlas Park Stadium 8 Thursday night in the blistering cold weather in anticipation to watch the early previews of Marvel's Deadpool.
Being the first movie to kick off 2016's huge slate of superhero films, Deadpool got off to an excellent start ranking in $12.7 million from Thursday previews according to Deadline.
Right from the opening credit sequence, the film prepared the audience on the kind of superhero movie they've probably never seen before.
Each scene had audiences roaring with laughter as Deadpool delivered multiple punchlines and broke the 4th wall multiple times.The film was filled with hundreds of pop culture references and stood true to the source material which left fans of the comics leaving their seats delighted.
Although filled with dark humor, Wade Wilson's relationship with his girlfriend Vanessa(Morena Baccarin)was the heart of the film. Their relationship was hilarious to watch and was refreshing to take a break from the action and assassinations in the film.
"Deadpool's antics were brilliantly paced and laced with just the right balance between perversion and hilarity" movie goer Joanna Jakubowski said.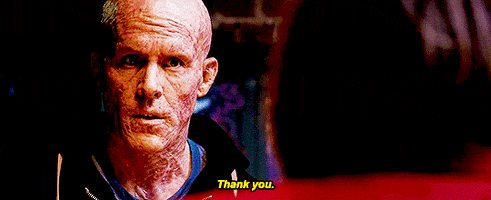 Based on Marvel Comic's most iconic anti-hero, Deadpool tells the story of a former Special Forces operative turned mercenary Wade Wilson. After being subjected to a rogue experiment that grants him with accelerated healing powers and disfigured skin, Wilson adopts the alter ego Deadpool. Equipped with his new abilities and a sadistic sense of humor, Deadpool seeks revenge on the man who nearly destroyed his life.
Directed by Tim Miller and starring Ryan Reynolds(producer), Morena Baccarin(Gotham) and Ed Skrien(Transporter Reloaded), Deadpool is now playing in theaters worldwide.