February has been a crazy month for music so far. Some of music's biggest artist have released new projects, engaged in Twitter beefs, and announced new world tours.
Chicago rapper Kanye West has been active on Twitter preparing fans for his upcoming album. Previously known as Swish and Waves, West has changed the name of his highly anticipated seventh solo album and appears to be in the final stages in preparing the album set to drop February 11th. When West announced "Waves" as the name of his new album rapper Wiz Khalifa fired off a series of tweets commenting on the name change.
"Max B is the wavy one." tweeted Khalifa "He created the wave. There is no wave without him."
This caused West to go on a massive Twitter rant attacking Wiz and his ex wife Amber Rose(also West's ex girlfriend). West also accused Khalifa of stealing rapper Kid Cudi's style. The feud ended via a phone conversation between the two rappers and even resulted in enemies Kim Kardashian(West's wife) and Amber Rose to end their feud. In the midst of the feud Khalifa released his sixth studio album on February 5th.
Just when everyone thought the Nicki Minaj and Miley Cyrus VMA beef had been over and done with, Minaj surprised fans with a remix of "Down in the DM". Minaj rehashed her VMA spat Cyrus on two verses to the track on Yo Gotti's upcoming The Art of Hustle set to release February 19th.
"He said Kylie, what's good?/ I said Miley, what's good?/ I could you pay my bills like O'Reilly, whats good?" Minaj said in the Gotti track. Cyrus has yet to respond to Minaj.
A day before her Super Bowl 50 halftime performance, Beyonce surprised the world with a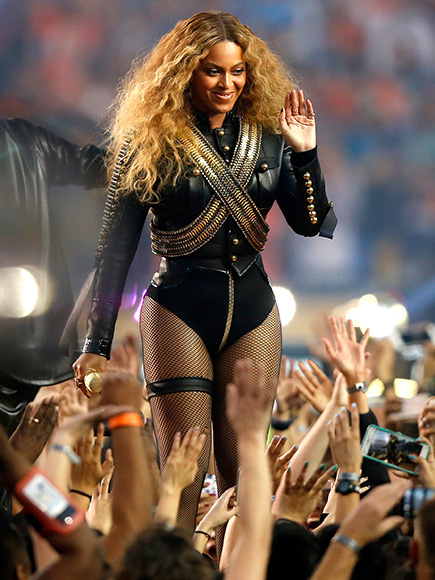 new song after not releasing any new material in over a year. Her new single Formation is available to stream and download exclusively on Tidal along with the music video. In addition to the new Mike Will Made-It produced track, Beyonce also updated her online store with clothing and merchandise donning many quotable lyrics like "Hot Sauce" and "I twirl on them haters." Right after her Super Bowl halftime performance Beyonce had one more surprise for her fans. A commercial for her new Formation world tour appeared after half time sending fans into a frenzy.
Princess of Roc Nation, Rihanna's Anti album catapulted to the number one spot on Billboards top 200 charts. Anti earned 166,000 units in its opening week according to Billboard. Anti debuted at number 27 after only being available for only a fraction of Billboard's track week. The album was released via Tidal on January 28th, and became widely available to all digital retailers on January 29th. The physical CD release of Anti followed on February 5th.
A week after DJ Khaled announced his new deal with Apple music, Khaled premiered

Future's new project EVOL exclusively on Khaled's "We The Best Radio" debuting on Beats 1. The album became available on iTunes shortly after the radio show. The album announcement came 3 weeks after Future released his mixtape Purple Reign. The album includes "Low Life" featuring The Weeknd which was released on Soundcloud December 25th,2015.
Harlem rapper Azealia Banks has teased the title of her new mixtape entitled "Slay-Z" on Twitter for months and her fans will finally hear new material soon. Banks took to Twitter January 31st to announce an upcoming song "The Big Big Beat" set to be released February 7th. Banks sent a select group of fans a thirty second snippet of the track on February 7th. The track is expected to be released sometime this month.