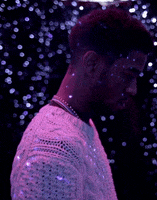 Cleveland rapper Scott Mescudi better known by his stage name "Kid Cudi" announced via twitter that he was canceling his anticipated tour. The tour was supposed to be for his recently released sixth studio album "Speeding Bullet 2 Heaven."
Cudi released a letter on his twitter page the night of the cancelation stating that the cancelation of the tour was due to production issues and Cudi's desperate need for changes to his set design. It seems as though Cudi was taking a page from Australian rapper Iggy Azalea's book of being a perfectionist. Rapper Azalea cancelled her tour back in 2014 due to the same issues and miscommunication with her management team. Cudi also went on to say that he was canceling the tour due to his own personal issues.
"I got a lot I'm dealing with at this time in my personal life too and in order for the shows to be the best experience possible as well as keeping my sanity intact, I need to regroup" Cudi said.
He expressed how he was upset about the sudden decision to cancel the tour and apologized numerous times to his fans for causing such an inconvenience. He went on to tell his fans that he hopes to see their faces at the top of 2016 meaning that his tour dates would most likely be rescheduled rather than cancelled. Cudi ended his letter with another sincere apology and gives a shoutout to Denver for supporting his first and last show of the new tour. He also promised to redo that show when he decides to go back on tour.
As a small token of his sincere apology, Cudi decided to release the title track from his upcoming "Speeding Bullet 2 Heaven" album on Soundcloud. Produced by Plain Pat and Mescudi himself the intention of the song is to make the listener "feel something again."
"I'm really disappointed. I've been waiting two years to see Cudi go on tour again." Kid Cudi fan, Carlos Jimenez said "This album better be really good considering he decided to cancel the tour one show in."
Kid Cudi always converses with his fans on Twitter and has hinted to them to expect something new from him. Months prior to the announcement of a tour and album title Cudi told fans that he wanted to go in a different direction in his music. When fans asked about what they could expect to hear on the new album and who would be featured on it Cudi simply responded with "Punk Rock."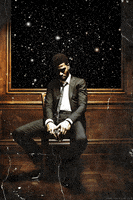 "This might just be his worst album." Cudi fan Robert Serralta said "I'm not into rock and roll, I don't get why he would go from rapping to singing rock music. I'm not even sure I want to go his concert."
As a complete departure from his previous records, Speedin Bullet to Heaven is a alternative rock album. iTunes briefly labeled Cudi's new album as a Hip-Hop album as a mistake which had fans believe that the "Punk Rock" tweet was a cover up for a surprise Hip-Hop album. It debuted as the number five on Itune's top 100 albums. Cudi fixed the issue with iTunes and changed the genre of the album from Hip-hop to Alternative rock which caused a drastic decrease in the album's position on itune's top 100. Within a half hour the album charted from the top five position all the way to the eighteen.
The album is a glimpse into Kid Cudi's struggle with mental illness. Cud has even went to Twitter to publicly dedicate the album as a ballad for anyone who has ever struggled with mental illness. The album takes the listener through Cudi's story and by the end reassures the listener that things will get better in time with help.
Although many blogs and media outlets have bashed Cudi's new sound, Complex praised the album and said that Speeding Bullet to Heaven can be considered to be one of the most polarizing albums of 2015. Complex even went on to say that the album has a sense of unease coming from an artistic place which stays true to Cudi's style throughout his entire career.