On this page ( http://assignments.ds106.us/page/3/s=media&post_type=stufftodo#038;post_type=stufftodo ) of the ds106 assignment database i came accross Street View Story ( https://blog.timowens.io/ ). The description of the assignment is what actually caught my eye and the actual desin aspect of it. Street View Story: Dig through Google Maps Street View to find an interesting setting for your story. Let your imagination go wild and tell the story of what occured in that space. Bonas points for using google Earth to creat a virtual tour with multiple settings for your story and narrating it yourself. The bonas part is actually something i do not already know how to do fully but would like to. I think that everyone knows how to use google maps but not google earth. I would love to learn how to access every part of google becuase its ruling the world and really is the best resource. This has the potential to be a never ending this because you could just look uo random places and create stories for them. Or maybe you could do a voting thing where you list three places and have people vote on which one to write the story on. Hastags and use of other social media websites will be a must for this potiental blog. There would have to be a audience for the post to survive. Also using reaction gifs, maybe creating original ones using whats going on in social media now, creating relatable stories. Learing new computer skills is very important so everything is beneficial.
Following this link i found something i know i can do http://tdc.ds106.us/tdc1126/ . I think that everyone that uses instagram or facebook or anywhere that you would need to upload a picture at one point has filtered sed pictured or edited it. Make your dot, make your mark: is a project that simply envolves editing skills. I know that i could do this mobily. Personally i have 4 photo editing apps on my phone that are all very good and would help me out alot, btw i reccomend them: Photo Grid, PicsArt, Pixlr Express, and InstaPicFrame. This can also be done throught the semester all you have to do is take pictures, learn how to use easy free accesible downloadable aps and be creative.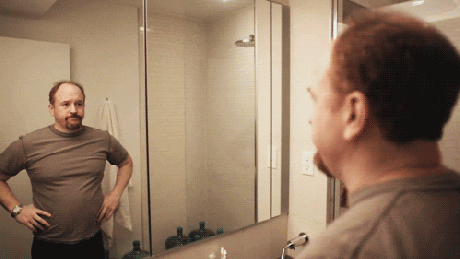 Can i, Should i, Would i
I am all about the fashion game even if its other people that inspire me http://uthinkitiknowit.tumblr.com/ or my personal fashion crazyness http://instagram.com/king.mannequin/ even celeb fashion http://gossipgirl.alloyentertainment.com/worst-dressed-grammys-2915/?utm_source=taboola&utm_medium=gossipgirl#4 or http://gossipgirl.alloyentertainment.com/grammys-2015-best-dressed-2915/?utm_source=taboola&utm_medium=gossipgirl#4 . Lastly my inpiration http://www.marilynmonroe.ca/camera/galleries/ . I want to creat a blog that hits on issues that have to do with the gay community, fashion and creative writing. I like to think i am a creative person and just cannot wait to get started.